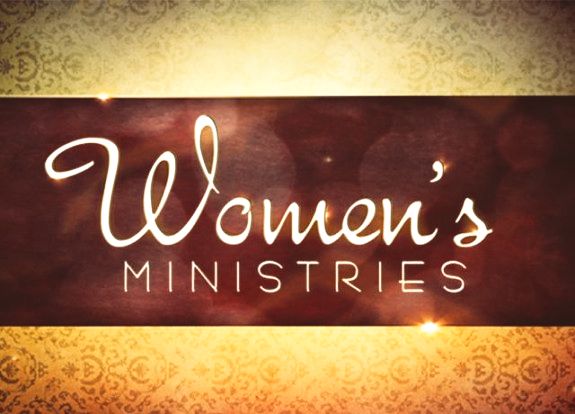 FMBC Women's Ministry
The women of Forest Meadow are an active group, meeting together, encouraging one another, studying and praying together, and supporting the needs of both the church body and the community in many ways. The Women's Ministry Coordinator is Jamie Selleck, and she may be reached at jamies@cabin-plans.com. Look for announcements for the activities for these awesome women!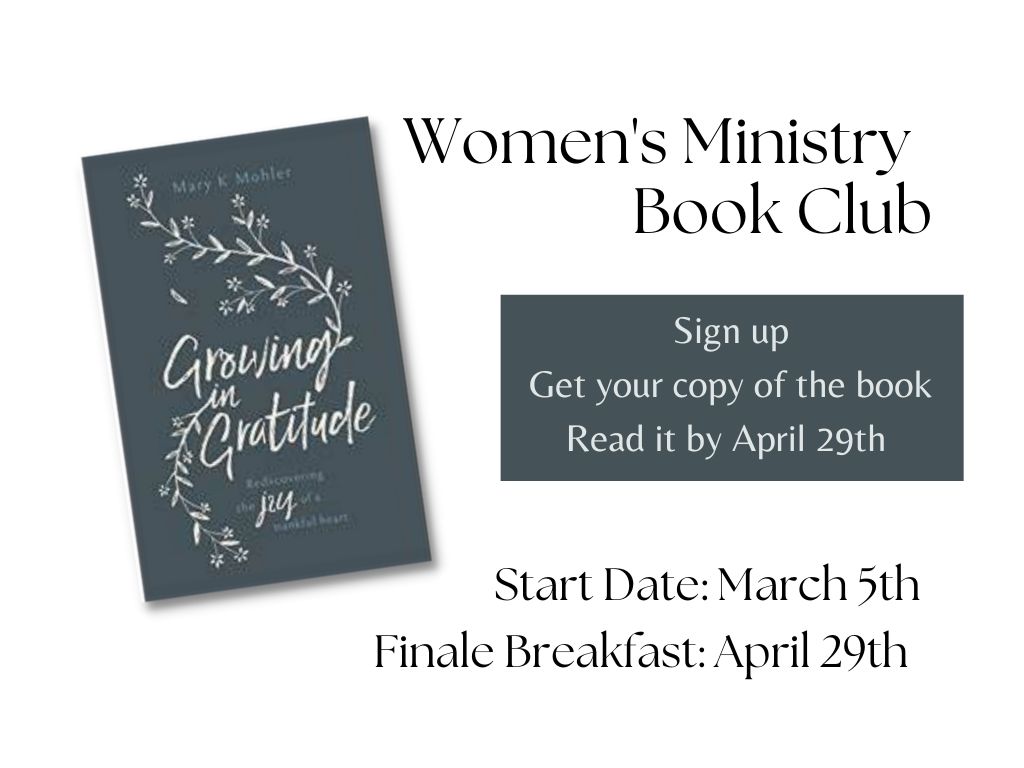 Women's Ministry Book Club
The Women's Ministry Book Club has launched! We are reading Growing in Gratitude. The purpose is to connect with the other book club members via email to share thoughts about this book and then gather in person as a group at the end of the study for brunch and some good discussion.

Pick up your bookmark at church on the south table in the Sanctuary so you'll have the reading schedule! Here is a link to a digital copy of the bookmark: Bookmark Reading Schedule

The study is eight weeks long, so it is low-stress and a small time commitment. Each week you'll read one or two chapters, and one of the Women's Ministry leaders will send out an email to participants with thoughtful questions. The group can exchange viewpoints and thoughts via email as desired...or not. How you participate is up to you!

If you have questions, please contact any member of the Women's Ministry Leadership Team: Jamie Selleck, Chelsea Hernandez, Kathy Miller, Kathy Moore-Gregory, or Kim LeMoine.

Ladies Tuesday Bible Study
Nearly every Tuesday of the year, with few exceptions, the Ladies Bible study group meets at 10 AM in Fellowship Hall. Led by Kathy Miller, an extraordinarily qualified Bible scholar, we pray together and study the Bible. We are in a Precept study of the book of Isaiah.

For an update on any meeting date exceptions, see the calendar section of the website.

A dedicated group of walkers meets at church to walk prior to or after Bible study, depending on the weather. We do this for exercise, and to enjoy the company of friends. You are welcome to join us, rain or shine!
Meal Ministry
Our ladies are so faithful to help support those who have needs to help with meals for families with illness, injury, or other special circumstances. We use SignUp Genius to easily sign up to help others!